Image Consultancy
Jacki Clark is an image consultant and fashion stylist who has trained with
London College of Fashion and The British College of Professional Styling.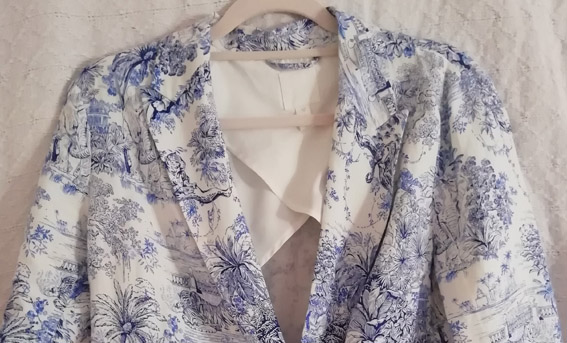 As an Image Consultant I provide body shape and colour analysis as an initial consultation before
wardrobe evaluation, outfit selection and the personal shopping part of the experience - a
bespoke service to ensure the client receives superb treatment to make them feel comfortable
and confident. With great style awareness and excellent connections in the Scottish fashion
industry looks from ladylike classics to adventurous avant garde can be developed.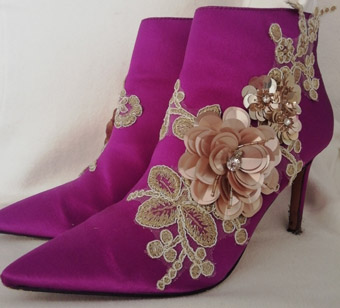 My take on image consultancy is that someone should know how to represent themselves authentically for the event, and 
determine how they want to be perceived - asking them what is their identity?  As people are multi dimensional and have 
different aspects to their lives I look at image styling as being costume design for every day, depending on what role 
in your life you're currently being. As costume design describes unspoken aspects of a character, your image makes a 
statement about you as a person.  This is less tangible, and would take a while to evaluate through conversation.
By being more self aware you become more confident and assertive through understanding and appreciating yourself and 
acknowledging your self worth.  It's not about if your bum looks big in that skirt or not but with having you represent yourself 
genuinely and appropriately through displaying your persona accurately.
    
The image consultancy services I provide include body shape and colour analysis, wardrobe evaluation and outfit planning.  I put 
outfits together ensuring items suit according to body shape, personal taste etc and explain why.  I aim to understand someone's 
preferred styles of clothing and make sure of the suitability for the occasion and make sure there's adequate choice, 
developing style concepts for special events of more adventurous looks, and I keep a strong awareness of developing appropriate 
looks to suit the event  Being trained in body shape and colour analysis means clients are dressed for their body shape/size and 
colour season so they look their brightest and feel comfortable, and by defining someone's individual style means I create outfits to 
their satisfaction.  I have a great network of stores and designers which gives a lot of choice for clients, and i maintain careful 
budget planning and record keeping.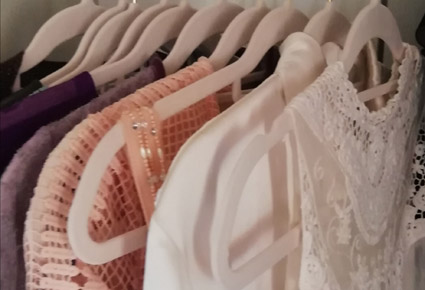 Services include:
Wardrobe evaluation (£100)
Half day shop (£100)
Full day shop (£165)
Email me or phone 079506 43352